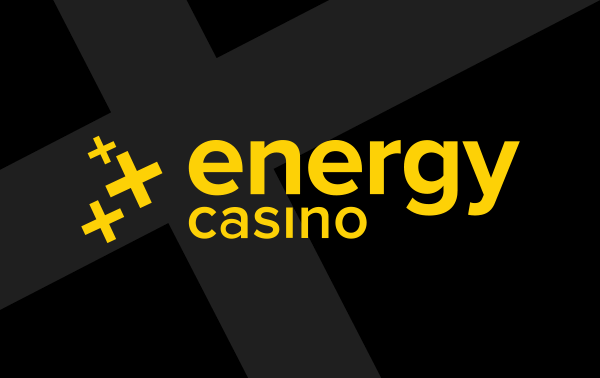 Energycasino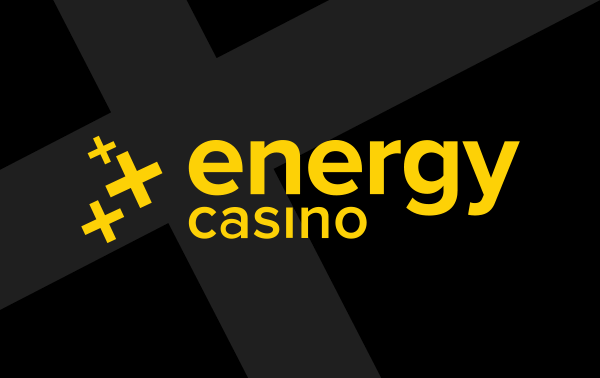 Energycasino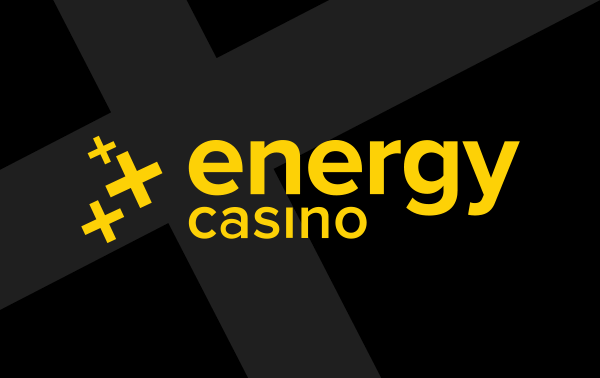 Energycasino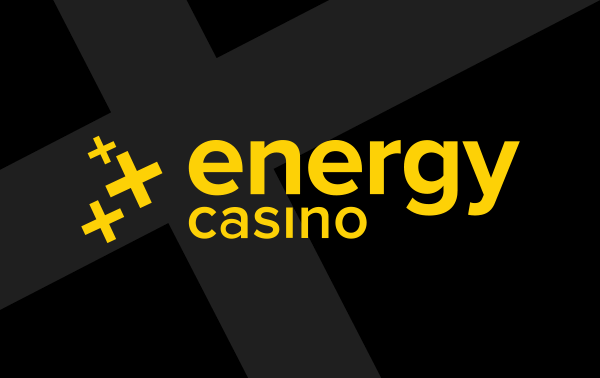 Energycasino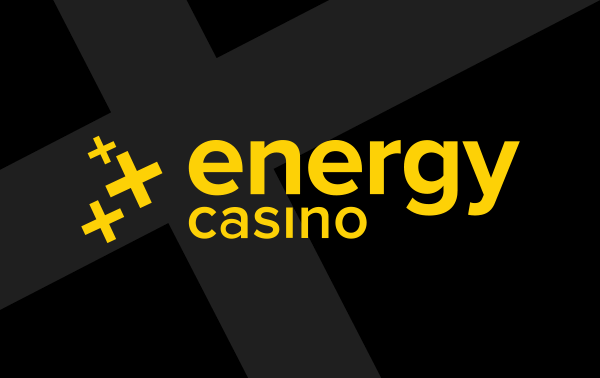 Energycasino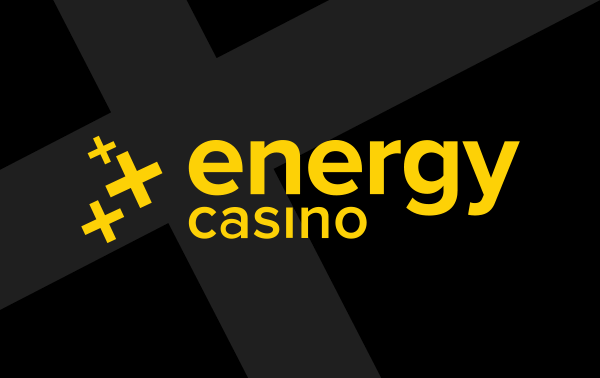 Energycasino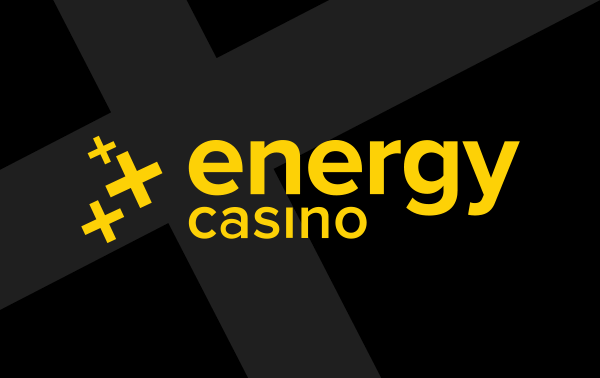 Energycasino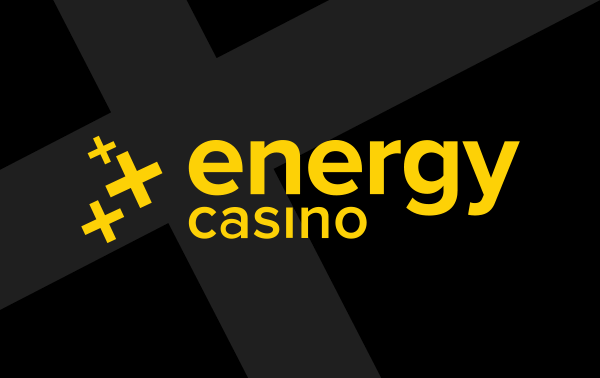 Energycasino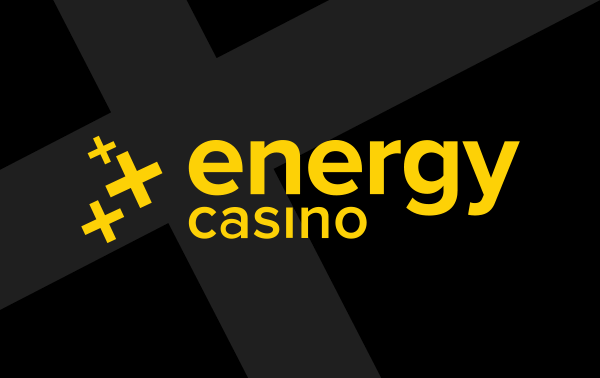 Energycasino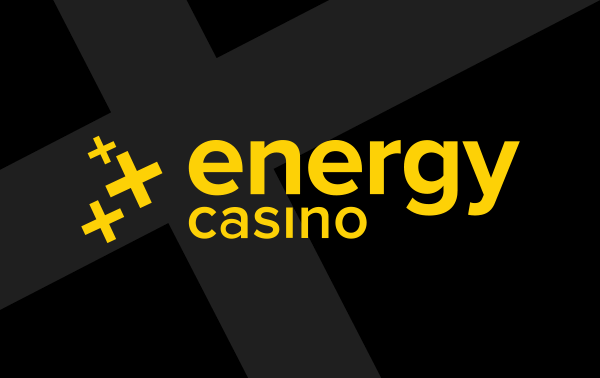 Energycasino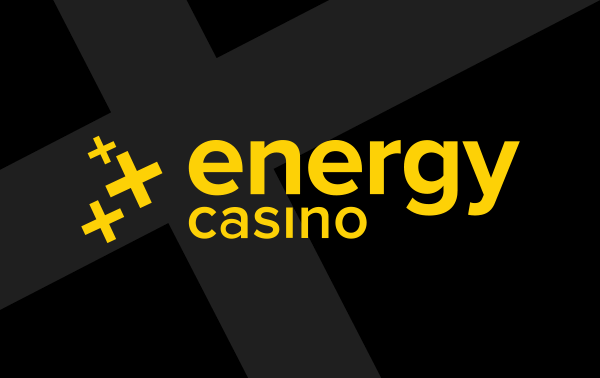 Energycasino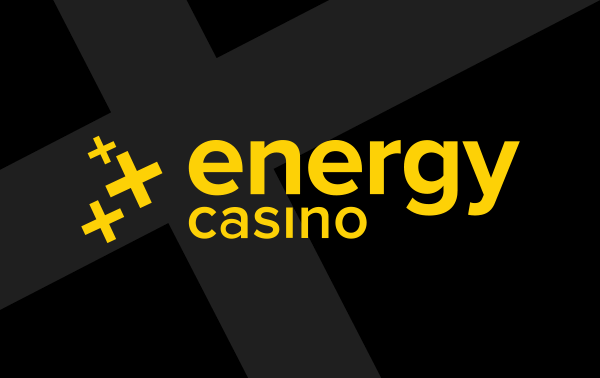 Energycasino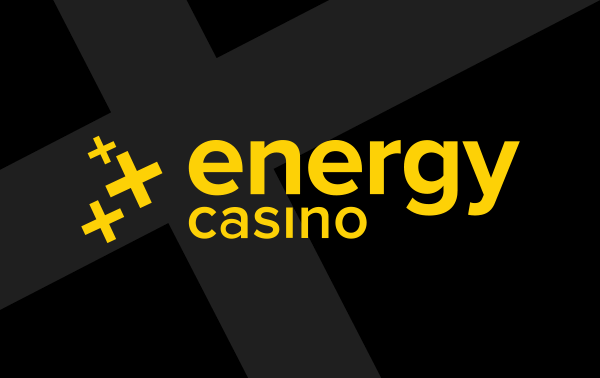 Energycasino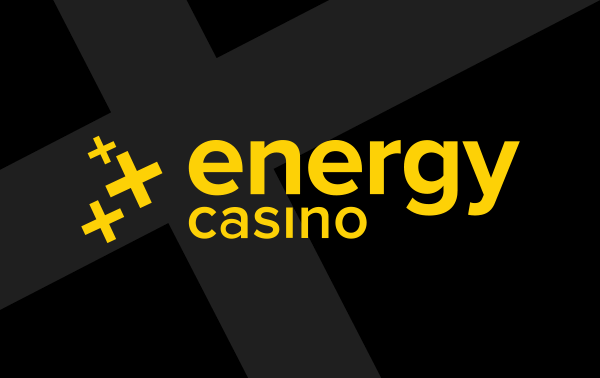 Energycasino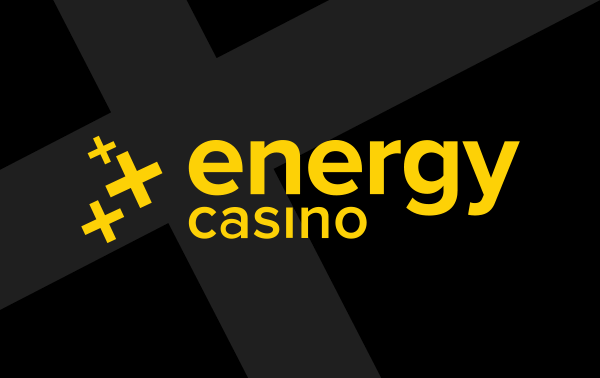 Energycasino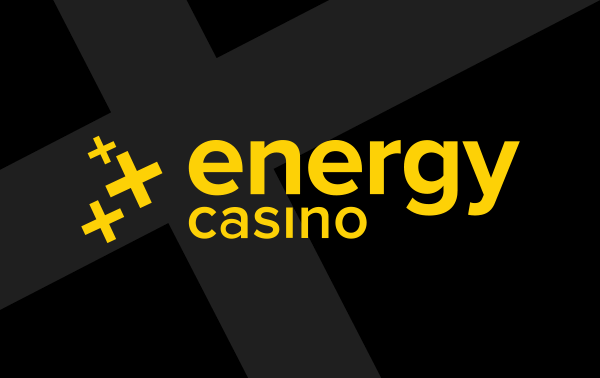 Energycasino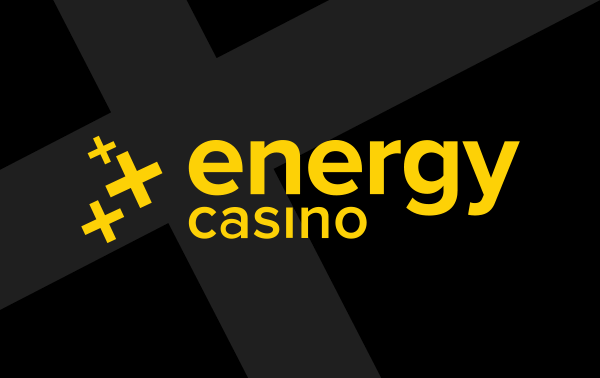 Energycasino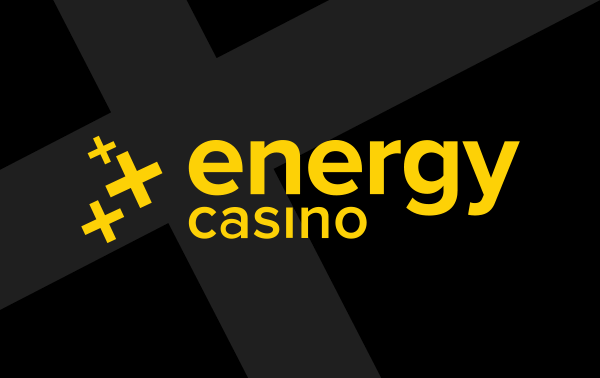 Energycasino
Jackpot Slots at EnergyCasino
Jackpot slots online can definitely be considered as one of the most popular online slots out there. They are not your typical online slot, as players get the chance to win even bigger payouts with every spin — the jackpot. The jackpot is independent of the game's symbol payouts and can greatly vary in size. Awesome payouts aside, players get to enjoy the thematic symbols and bonus features too, including Free Spins rounds or multipliers. Although jackpot slots feature typical online casino slot features, such as reels and paylines, many of them also include special bonus rounds. Triggering this bonus round is the key to playing for that jackpot! Keep in mind that not all jackpot slots function in the same way, so let's take a deeper look at the different types of jackpots, how they can be activated and find out which best jackpot slots you can play today!
What is a Progressive Jackpot?
Progressive jackpot slots are characterised by their ability to grow in size as they accumulate over time. A small percentage of each wager is added to the prize pot every time a player bets, and the jackpot continues growing until the prize is won. This would mean that, as more players play the game, the larger the jackpot prize will be. If a player is lucky enough to trigger a win, the prize pot will reset to a value that was decided in advance and will continue to amass with every spin once again. Triggering a progressive jackpot win is a one-in-a-million chance — the value of this prize may reach impressive levels, some even accumulating to seven or eight figures.
Progressive Jackpot Slots
Although attractive payouts can still be won in typical online slots, none compare to the sums featured in progressive jackpot slots games. When playing at EnergyCasino, players get the chance of winning fantastic jackpot prizes while also enjoying all the awesome game mechanics offered by our vast selection of top jackpot slots games.
Don't worry about being the new kid on the block, as new players can easily navigate through our site and go through our brilliant selection of jackpot slots by clicking the 'Jackpot' tab on the navigation menu. These slots can also be differentiated by their jackpot sum, as depicted on their thumbnail.
Jackpot slots, particularly slots with progressive jackpots, may have additional rules that may impact a player's chances of winning the jackpot. Make sure to look through the game's detailed instructions to determine which wagers qualify for the jackpot prize. For instance, some jackpot slots may require the player to wager a specific amount to qualify for the bonus round or the jackpot drop. Some game providers recommend placing bets larger than the minimum to increase your chances of winning; however, we do advise you to avoid betting outside of your means — a maximum bet does not guarantee a jackpot win! Similarly, you might only win a small percentage of the prize pot if you're setting smaller bets, or you might not be able to trigger this big win if you are playing with bonus funds or free spins. Other restrictions that would hinder you from withdrawing the winnings can also be featured, so it would be helpful to double-check the rules of the game before you start.
Aside from all this, the rules also provide useful information with regards to how to trigger the jackpot win. Some jackpot slots come with a fixed jackpot value and would require a specific set of symbol combinations to trigger this win. Progressive jackpot wins may then involve triggering a special bonus round, such as a Wheel of Fortune, a Pick and Win feature or others. Some jackpot wins may just be set off completely at random! Realistically, this all depends on the type of jackpot slot you choose to play, so be sure to take a look at the rules of the game for a full rundown.
Progressive jackpot games are characterised by their high volatility that would allow players to win huge prizes at a low hit frequency, much lower than those of fixed jackpot slots. It is important to take this into account when playing slots such as these, as winning the top prize is random and completely based on chance. These slots feature a random number generator that determines what combinations a player receives with every spin, and so it is impossible to try and predict what might come next.
Best Online Jackpot Slots
Despite having low chances of triggering that big jackpot prize, players may still enjoy the thrill of spinning these slots with loads of awesome bonus features and special symbols that constantly keep them on their toes. With so much room for creativity, game providers continuously push the envelope when creating more and more exciting slots with epic prizes and truly unique gameplay. Think you can handle the heat? Below, you can find some of the best jackpot slots online at EnergyCasino:
Mega Moolah — Mega Moolah is a fantastic African-themed slot game that features one of the biggest jackpot slot prizes with four amazing jackpots! Venture into the savannah with Microgaming and experience all the amazing features this game has to offer. This awesome slot is a network jackpot slot, and what this means is that different players spinning from different online casinos contribute to the same prize pot. So, the jackpot prize in this slot can reach incredible sums! To paint the picture a little, in 2019 alone, the Mega Moolah jackpot was won a total of 12 times, paying out a remarkable 79 million in total winnings. Play for a chance to win the Mini, Minor, Major or even Mega jackpot and enjoy exotic special features and bonuses in Mega Moolah.

Mega Fortune — Mega Fortune is a widely popular luxury-themed slot rolled out by NetEnt, featuring three jackpot slots for you to get your hands on if you're lucky. Try your luck for the Rapid, Major or Mega jackpots while enjoying the crisp graphics and brilliant gameplay that this slot has to offer. If you don't land a jackpot bonus, do not fret! You may also benefit from other fun features such as a Free Spins with multipliers round and a Bonus Game where you'll have a chance to win one of the jackpots.

Major Millions — Major Millions is yet another blockbuster slot brought to you by Microgaming. Play for a chance to cop a specific symbol combination and set off that prize pot in this military-themed slot game.

Hall of Gods — Mount your chariot and fly high with the Hall of Gods slot. Enjoy wondrous symbols and features, guest-starring Thor, Loki, Odin and Idun to help you on your journey to find that otherworldly jackpot prize. Wield Thor's hammer and break those shields in the Pick and Win bonus feature for a chance to win.

Divine Fortune — Divine Fortune is another heavenly slot game by NetEnt, inspired by Greek mythology. This slot features three jackpot prizes: the Minor, Major and Mega. The jackpots in this game can be won through the bonus round, where players must collect as many Bonus symbols as possible. One row of Bonus symbols will award the Minor jackpot, two rows the Major, and all three rows will drop the fantastic Mega jackpot. Not only do you get the chance of winning a major prize pot, but you may also snag other awesome in-game bonuses such as Falling Wilds respins, Free Spins and the Wild on Wild feature.

Jolly Fruits — This juicy slot incorporates two progressive jackpots into the game, activated through five Scatter or Joker symbols. Brought to you by Greentube (Novomatic), Jolly Fruits also includes Wild symbols and a Risk feature in an overall simple game, perfect for players who prefer traditional casino gameplay.
Free Jackpot Slots
Free jackpot slots are a perfect way to broaden your knowledge of casino slot games, especially if you're a new player. These are free-to-play versions of the game that allows you to enjoy all of the same game's mechanics and payouts while playing completely for free. When playing for free, you will have an amount of virtual funds that is predetermined by the game's provider, so that you could spin without having to set a real wager. Keep in mind that, as you are playing for free, all winnings received during this mode are also completely virtual. However, playing this version is perfect for all those seeking to get a grasp of how to play jackpot slots, especially if they had never experienced playing one before. It is advisable to set bets you would normally set when playing for real money, as the free-play version can help you determine which jackpot slot suits your budget best.
Playing free jackpot slots games is perfect for taking a peek into what each slot has to offer and deciding whether or not that slot is the right choice for you. Familiarise yourself with the slot's game mechanics, see what you like and what you don't and delve into all the options you have available. Don't forget that the odds of winning a jackpot are very low, so be sure to look at the game's bonus features to see how you can snag some extra winnings.
Head to EnergyCasino to play these free-play demo versions. All you need to do is select a slot from our 'Jackpot' games (or search for the slot in the search bar if you're looking for something specific), hover over the thumbnail and click on 'DEMO'.
Vegas Jackpot Slots
Although there is a certain level of convenience when playing online slots, jackpot slot games can also be enjoyed in classic brick-and-mortar casinos be it in Vegas or anywhere else. Enjoy all the glitz and the glam that comes with playing in these casinos while also playing for a chance to win handsome payouts. You can do all of that online, by playing Vegas-themed jackpot slots like Mega Fortune! Winning is still completely random, however, so this is an important factor to consider when placing bets.
How did the first jackpots come into being?
The dawn of these jackpot casino games came from traditional one-armed bandits in B&M casinos, where you would have to insert a coin and hope to land the most valuable symbol sequence to win the jackpot. With more players inserting a coin to play, the greater the number of coins a player can win when triggering the jackpot bonus.
FAQ
✅ What is a jackpot slot?
A jackpot slot is a slot that is composed of typical reels, symbols and paylines; however, a jackpot slot also features a large jackpot prize to be won in the bonus round or at random. This round can be triggered by special symbols or specific combinations, but this may vary from one slot to another. Be sure to check out the game rules for more info.
✅ Is it possible to win a jackpot?
Yes. Although the chances of triggering this win are very, very low, there is a possibility of winning. Jackpot slots normally feature detailed rules for you to check out, which may include information on how to increase your chances of winning as well. Even if you don't hit the jackpot, these slot games still feature other amazing game functions that give you a chance to win impressive payouts, if you're lucky. Free spins, bonus rounds, or Wild symbols are but a few special features you'd be able to enjoy when playing jackpot slots.
✅ How do you play jackpot slots?
Easy! All you need to do is head to our site at EnergyCasino, register and select one of the many amazing jackpot slots we have available, either by choosing one from our 'Jackpot' tab or by searching for one through the search bar. Be sure to read through all the nitty-gritty details in the game's rules before you start spinning!
✅ How do jackpot slots work?
Jackpot slots work the same way as any other slot, featuring reels, symbols and paylines. Play for a chance to land winning combinations and earn a payout. The way they differ is that jackpot slots incorporate an added bonus round which may set off a jackpot win when triggered. Each jackpot is unique to the slot, and every game will include detailed rules and instructions on how to activate the jackpot bonus round or what may increase your chances of winning this top prize.
✅ Do all online slots have jackpots?
Although all slots give you a chance to win attractive payouts, earning a jackpot win is only possible on a select amount of slots. Some jackpot slots may feature fixed jackpots, others include progressive jackpots of varying sizes. You'll find some slots where drops occur once every few months and others where a jackpot drop is guaranteed every day or even every hour!
✅ Can I play free demo jackpot slots?
Yep! At EnergyCasino, players can enjoy all the same features and bonuses offered by the game with the demo mode! With this version, you would be set up with a predetermined amount of virtual funds that would allow you to play the game for free. Demo mode is perfect for all newcomers seeking to get a grasp of the game mechanics in jackpot slots. Demo availability may be subject to jurisdiction.